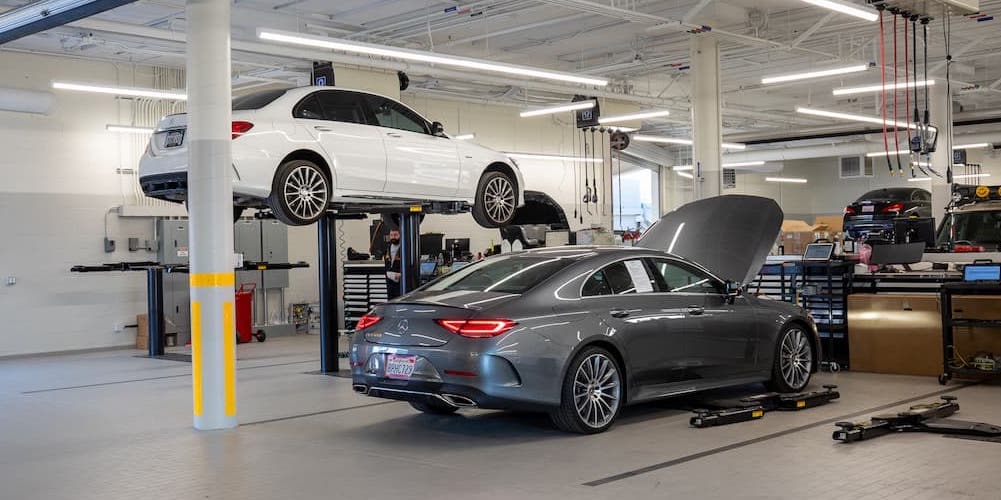 Mercedes-Benz Service Centers in California
Looking for a Mercedes-Benz service center near you in California? At AutoNation Mercedes-Benz locations, we make servicing your Mercedes-Benz an easy, convenient, and worry-free process. Whether you are coming in for scheduled maintenance, warranty work, or more extensive repairs, you can rest assured knowing your Mercedes-Benz will be in the hands of of expert technicians.
Why Choose AutoNation?
When you visit a hospital, you trust that the doctor can diagnose any issue and has the knowledge and equipment to make you feel better. Think of the technicians at AutoNation as doctors for your Mercedes-Benz. You can trust that they will take care of your vehicle and get it feeling like new again.
Our Mercedes-Benz doctors are not empty-handed. Just like how you would not want some off-the-shelf equipment diagnosing you at a hospital, we do not believe in using generic tools and parts when servicing your Mercedes-Benz. Step inside the operating room at any of our Mercedes-Benz service locations, and you will find only the best tools and parts engineered to work exclusively with your Mercedes-Benz. Our technicians have access to the latest Mercedes-Benz specific software updates and diagnostic equipment ensuring every vehicle is maintained and repaired in the correct way and to the latest standards.
When you have service done at an AutoNation Mercedes-Benz location, our database maintains a history of your vehicle's repairs. Having you vehicles service history on hand helps us determine what is needed next, which is one less thing you have to worry about. You will not find these tools and technologies at any regular vehicle repair shop.